Event List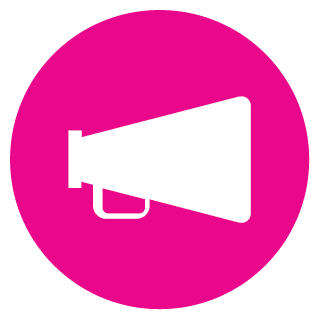 Date: Fri Apr 01, 12:00 AM - Thu Jun 30, 11:59 PM PDT
Cadette, Senior, and Ambassadors, as change agents you are charged with understanding the past, experiencing the present, and making the world a better place for all in the future. Social Justice issues have been in the forefront of the media-Black Lives Matter, #Me Too, and more. Social Justice for Indigenous Peoples in the Pacific Northwest, the US, and the world remains in the background. With this self-led patch program, you will get a glimpse into the history and culure of Native American Tribes/Nations of the Pacific Northwest but also many of the Social Justice issues facing our Indigenous neighbors.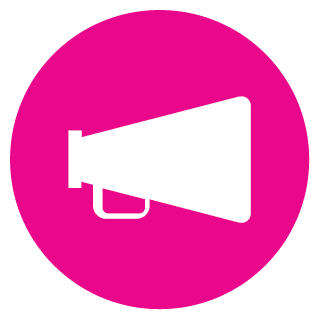 Date: Fri Apr 01, 12:00 AM - Thu Jun 30, 11:59 PM PDT
There are 29 federally recognized Native American Tribes/Nations and 5 non-federally recognized in the boundaries of Girl Scouts of Western Washington. This self-led patch program for Daisy, Brownie, and Junior Girl Scouts provides a glimpse into the heritage of these original dwellers of the land.
Please note: This is the same curriculum as the previous Native American Heritage Patch-Pacific Northwest Edition for D/B/J.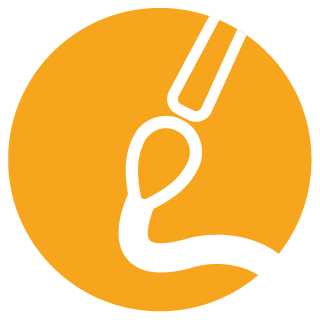 MEMBERSHIP REQUIRED
Date: Tue May 31, 12:00 AM - Tue May 31, 11:59 PM PDT
The Children's Theatre of Cincinnati presents several select digital theatre productions, discounted especially for Girl Scouts! The productions explore historical events, celebrate cultural heritage, and set the stage for learning. There are two options available for select shows: Broadway on Demand and Pick-A-Path. You choose the option that works best for you!
Broadway on Demand shows are streamed on demand online.
Pick-A-Path options are streamed on demand online, and include fun, interactive components where you can "choose your own adventure" by making different choices along the way. Viewers direct the action of the play—including different twists and turns—which provides greater viewing interest and interactive engagement! (All leading to the same outcome, of course!)
Shows available with unique Girl Scout discount are:

Garfield, the Musical with Cattitude
In this musical adaptation of everyone's favorite sarcastic tubby tabby, Garfield awakens to find his birthday—the most important day of the year—has fallen on a Monday. The horror! To make matters worse, all his friends—Jon, Odie, Arlene, and even his nemesis, Nermal—have completely forgotten it's his big day. Only his beloved teddy bear, Pookie, understands his disappointment. Feeling rejected, Garfield leaves the comforts of home but soon realizes in the outside there's no TV, the food is garbage (literally), and animal control is always just around the corner. In the end, Garfield learns little things like, you know, the value of friendship and that "home is where the heart—and the food—is." 55 minutes; for ages 4+. Streaming through May 31. Watch trailer here.

Rapunzel's Hairy Fairy Tale
The exciting world-premiere adaptation of a classic tale, featuring everyone's favorite long-locked lady in a tower. Don't forget the other characters, comically played by only two actors! You'll throw your head of hair back in laughter as they untangle this hairy fairy tale like you've never seen before. 50 minutes; for ages 4+. Streaming through June 30. Watch trailer here.

The Velveteen Rabbit
Margery Williams' award-winning classic tale of a stuffed toy rabbit made real by a child's enduring love is retold in a modern and delightfully electric holiday musical. In an era of virtual reality and Minecraft, this musical captures the joy and magic of the book you know and love, with a 16-bit digital twist. This happy, hoppy, holiday show will get the entire family into the spirit of the season. 60 minutes; for ages 4+. Streaming through June 30. Watch trailer here.

Harriet Tubman: Straight Up Outta' The Underground
Bring the past to the present and change the future with this one-woman interactive storytelling experience. Uncover the truth about America's 200 year-old struggle with slavery when you play a part in this historic retelling. On this journey, you'll follow Harriet Tubman, the most recognized conductor of the Underground Railroad. Nicknamed "Moses," Harriet Tubman lived up to her name by gaining her own freedom, as well as traveling back and forth from North to South over 19 times and freeing over 300 slaves! 50 minutes; for ages 8+. Streaming through June 30. Watch trailer here.

Jacqueline and the Beanstalk
Girls are so often stereotyped, but Jacqueline will climb to great lengths to prove them all wrong! One upon a time, Jacqueline had a brother named Jack. The entire village thought Jack was so smart, strong and witty, but when the family ran out of money it was Jacqueline who used her brain to get them out of trouble. Follow Jackie up the beanstalk as she shatters stigma to discover it wasn't because she was less capable, but because she was made to believe so. Now, she has the chance to prove her worth. Whether you are young or old, this fun and interactive one-woman show is important for everyone to see. Not because it's unique, but because it's not. It is the story of many girls. 40 minutes; for ages 4+. Streaming through June 30.

Abiyoyo
Abiyoyo is based on a South African folk tale about a giant who eats everything in sight—cows, goats, and even children! This one-man story telling experience will encourage participants to face the monsters in their own life with honesty, courage, and strength of spirit. Audiences will learn that Abiyoyo just wants to be recognized. Brought to the West by Pete Seeger as a bedtime story for his own children, the original South African folktale takes on the attributes of the storyteller themselves, implying that each storyteller adds something different to the tale. Abiyoyo will be brought to life through traditional South African dance, music, and cultural nuances that address fears that speak to us all." 50 minutes; for ages 4+. Streaming through June 30.

Lewis, Clark, and York
This 3-actor educational reenactment focuses on a third figure central to the famous historical expedition. A childhood servant of Clark, York was crucial to the journey's success. York hunted for food, smooth relations with Native Americans, cared for the ill, and discovered new plants and animals throughout the trek across America. York was also responsible for striking a friendly relationship with Sacagawea, daughter of a Shoshone Chief and wife of Toussaint Charbonneau, the French fur trader hired as an interpreter for the journey. This performance teaches children the value of tenacity, strength, and perseverance found in two often-overlooked, unsung heroes of the great Lewis and Clark expedition. 50 minutes; for ages 8+. Streaming through June 30.

Find out more about show descriptions, thematic connections, and intended grade levels on TCT's website, or view the Girl Scout info sheet.
Cost: $10 per Girl Scout with promo code GIRLSCOUT5 - discount shows in cart after logging in or creating account with TCT
Financial Assistance is available for members of Girl Scouts of Western Washington until 5/11/2022. To qualify for the Financial Assistance Program, you must submit the annual 2021-2022 Financial Assistance Application. Then, to apply for Financial Assistance for this third-party partner program:
Registration Deadline: depends on show; see above for streaming dates
Cancellation Policy:This program is provided by a third-party partner. Each partner sets and enforces their own cancellation and refund policy. This partner has provided GSWW with the following policy: N/A

GSWW follows Washington State COVID-19 guidelines, which are subject to change.

Questions about this event? Reach out to the program partner directly at: Tami at gstheatre@comcast.net. GSWW cannot issue refunds for third party events and cannot assist with refund disputes.