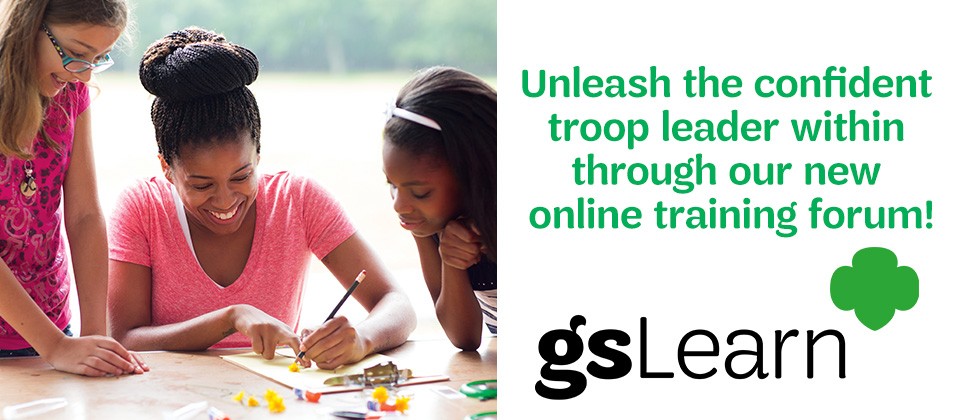 Online Learning Modules
We know you're busy and we want to make training as easy as possible! Check out the online trainings that you can do at your convenience using a desktop or laptop computer.
Remember to complete the surveys at the end of each module to get credit for what you've learned and to receive a confirmation email with relevant follow-up links. 
Getting Started
New troop leaders, assistant leaders and advisors can learn the basics of their Girl Scout role.
Troop Cookie Manager
Learn the essentials of the Troop Cookie Manager position, including responsibilities, resources and ideas. 
 

Day Trip Planning
Learn the ins and outs of taking your troop on a short trip away from their meeting site.
 

Travel Planning with Girls
Are your girls ready for a travel adventure? You'll need to complete both of these modules as part of the Travel Planning workshop.
 

Even More
Take these short supplement modules to explore a topic. Our Volunteer Learning team is creating even more online learning modules—so stayed tuned for updates!
 
Large Group First Aider (15 minutes) – Coming soon!
What is Take Action? (10 minutes) – Coming soon!
Gold Award Roles & Responsibilities (15 minutes) – Coming soon!

---
Need a hand?
For technical help or other questions, email us or call 1(800) 541-9852.